Glocknerhaus in Summer
Mountains, lakes, rivers and gorges
The summer in Carinthia is hot, varied and romantic as well. Berg in the Drautal offers a wide range of sports and recreation facilities and outdoor experiences, more than you ever expect.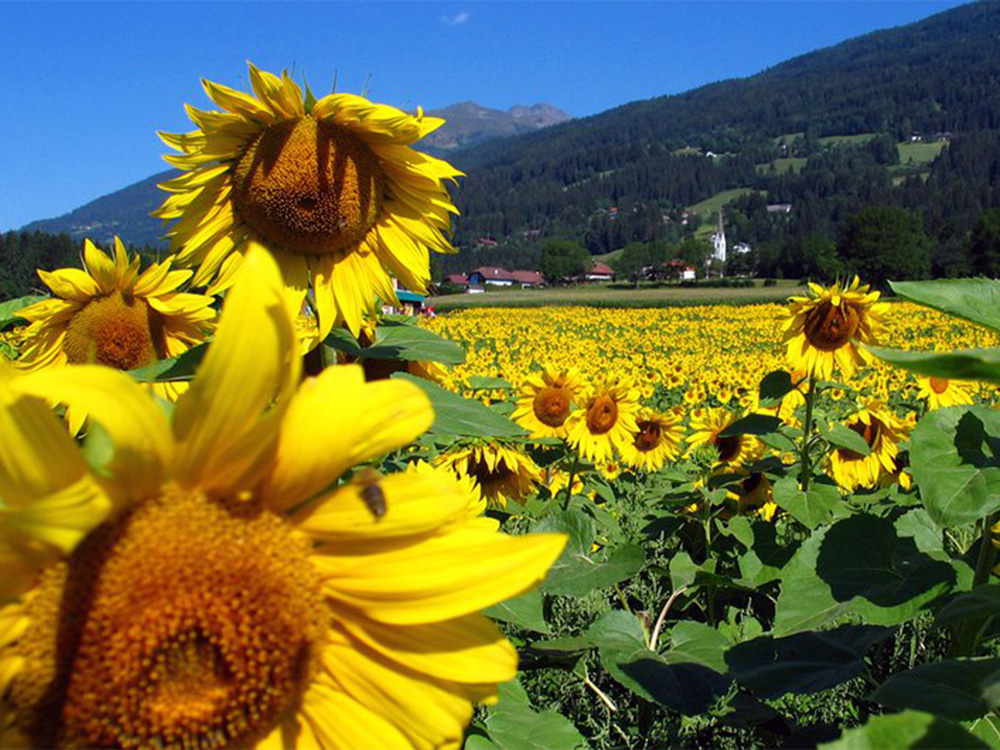 Natural Recovery
Whether as a couple, with your family or friends, here you can explore a landscape with flowering meadows, clear lakes, creeks and edged mountains that offer breathtaking views. The Glocknerhaus chalet is a suitable starting point for hikes in Carinthia, for water sports adventures on the well-known Carinthian lakes and the Drava river, or car rallies to Italy, South Tyrol and Slovenia.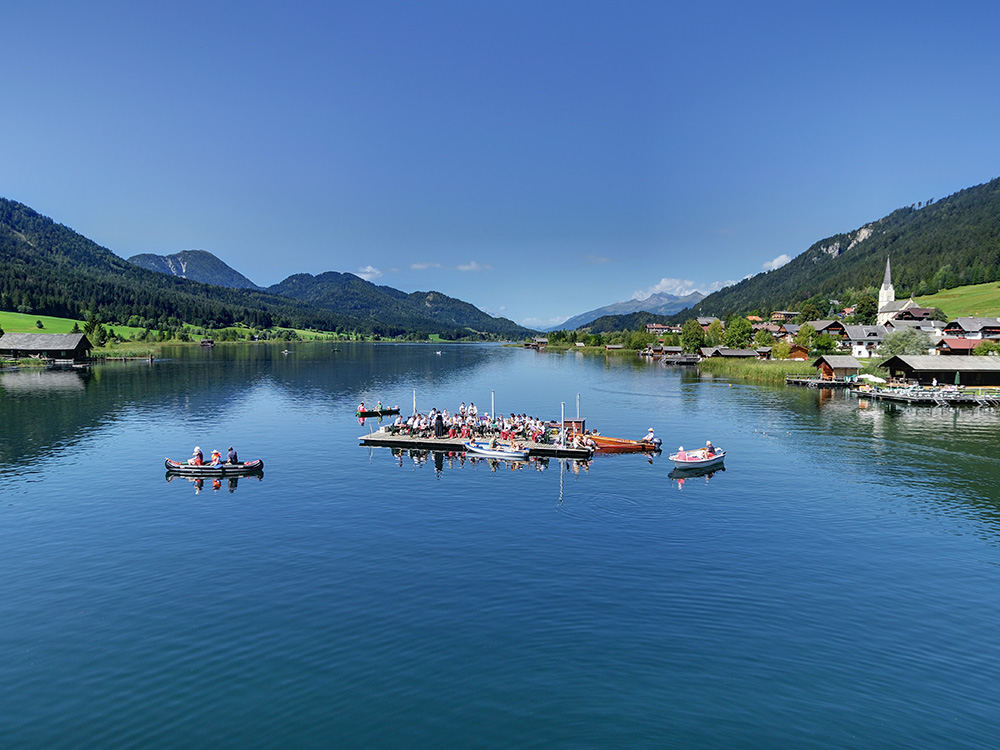 At the playground of senses
You can explore the sunny villages of the Kreuzeck mountains with bikes or on the back of horses, fly at high altitudes in a small plane or with paragliders the valley, paddle a boat down the river Drava – the choice is wide.
And the best ist: By booking the Glocknerhaus you get all the sports and health facilities of the Glocknerhof Hotel on top – at no extra cost. Therefore benefit twice!