Glocknerhaus in Winter
A fairy tale snow white
A separate, constantly groomed and illuminated driveway outside the house, cozy get-together in the wooden living room with a warming stove, baking cookies or community cooking in the kitchen – this is real leisure with friends.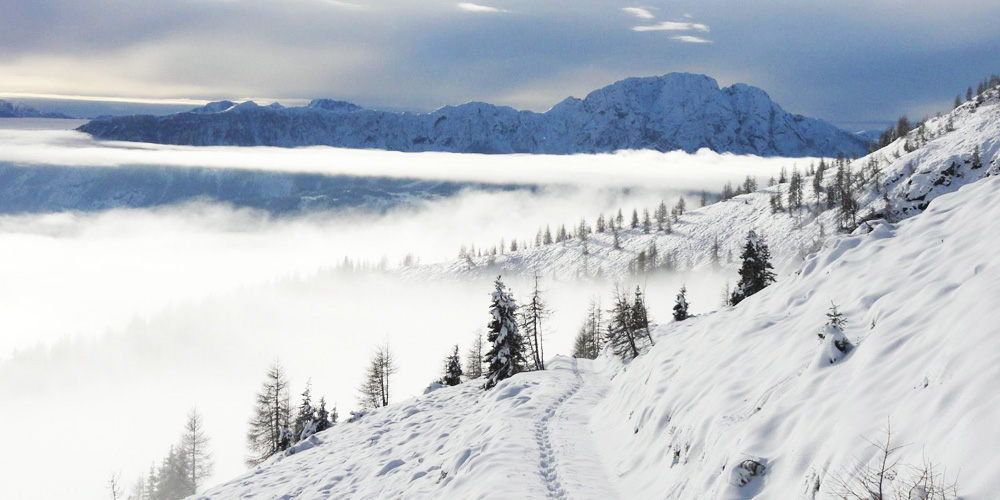 Pure outdoors at 600-2200 m
When the snow comes across the country, you have the choice between ten major ski resorts within a 45 minute drive and several great skitrails for cross-country skiing. If you don't want to work that hard, you can also take a snowshoe hike on the pasture or sledge down the toboggan run to the valley. Moreover the Weissensee, largest groomed ice surface in the eastern Alps, invites you for ice skating and other ice sports.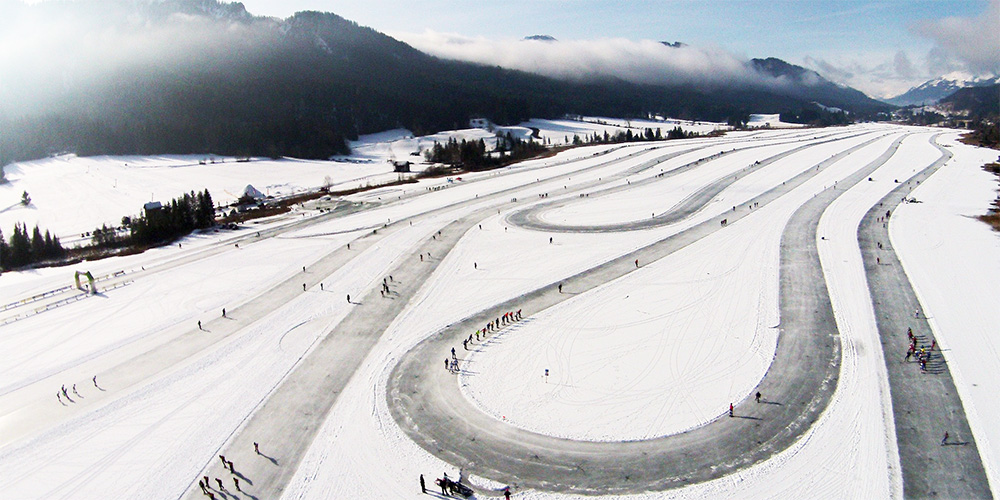 Natural Ice Park
The Weissensee can be explored in winter with ice skates or on foot and with sledges, the Emberger Alm is our local ski mountain. Especially for families with small children, the region offers best conditions for winter holidays: ski trails, meter-high snow, safe ice and highly trained instructors who teach skiing and snowboarding. Ski & shoes are ready to lend. Free ski bus and discounts on ski passes – ask for it!